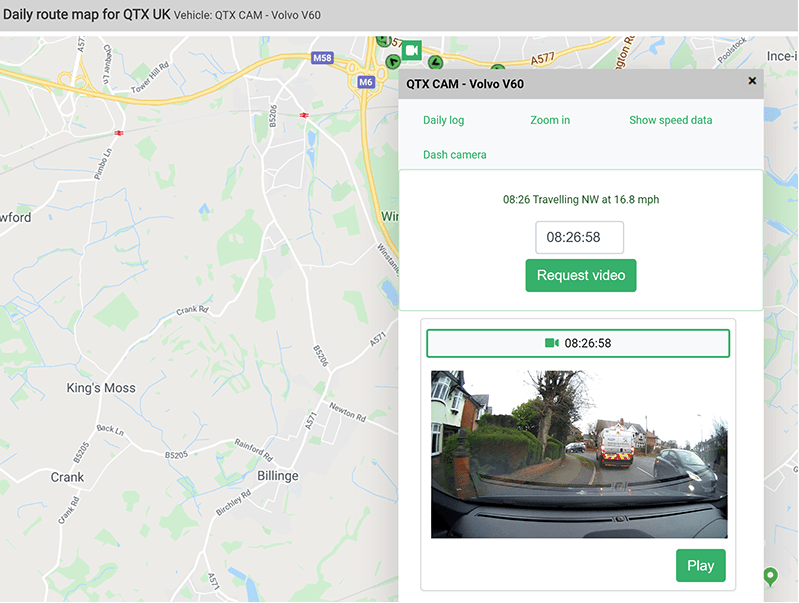 Integrated Dashboard Camera with Fleet Tracking: New Offer for 2020
We've integrated dashboard cameras from Fleetfocus with tracking from Quartix to bring you the hottest new offer for 2020. The camera used is the FF2000 connected one, which is available with a Fleetfocus subscription. Combined with Quartix, you can now have dashboard video recordings of a driver's trips that can be downloaded and reviewed later.
Integrated Dashboard Cameras Add Safety and Certainty
On Quartix, camera recording notifications appear on the daily route map. Users can access the recordings taken by the dash-cam in three ways: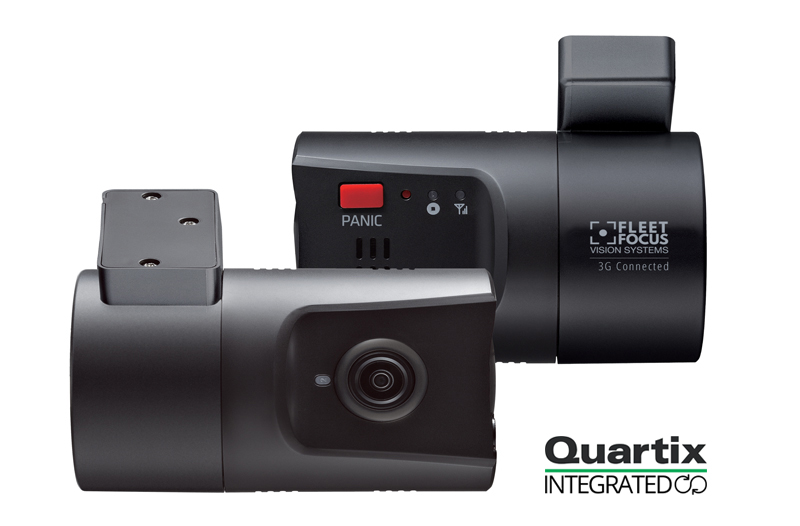 • Recordings that have already been downloaded from the camera to the Fleetfocus servers appear on the daily route map automatically. These downloads could have been triggered by the camera or by the user, as below.
• The user can request a download for a specific data point in the map (or to start at any second between 2 datapoints), if one wasn't automatically downloaded. For example, if an accusation of erratic driving is made against a driver, requesting the footage of the incident could settle the matter.
• Quartix triggers a download from the camera to the Fleetfocus servers for all speeding events logged by the Quartix system appearing in the daily route map.
• Also, videos are automatically made available for all significant G-Force events or accidents.
Capture HD 1080p Footage of Any Trip
Uploaded dash-cam footage is stored in the Cloud for up to 3 months, allowing any incidents to be investigated and resolved accurately and efficiently.
As the integrated dashboard cameras store approximately 25 hours of footage, the length of time that recordings will be available for download depends on how much the vehicle has been driven during that time.
We've got several pricing options available for the complete integrated dashboard camera solution. These are based on term and whether you want to buy or lease the cameras. So, if you'd like to find out more, please don't hesitate to call or contact TT Matics now.
Tags In
Search for Related Content
via Categories, Tags and the Search Bar.
Categories
Search