New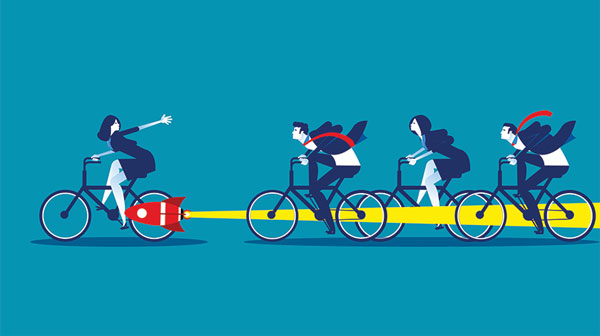 COMPETITIVE ADVANTAGE: 5 Good Reasons that TT-Matics and Quartix make a Winning Combination
Competitive advantage is something we're immensely proud of at TT Matics; we always like to keep at least one step ahead of the rest. So, when you're shopping around for the most cost-effective vehicle tracking solution for your business, you can be confident in us. I'm not here to criticise the opposition, I'm merely drawing comparison of the factors our customers tell us are important.
Here are 5 good reasons to choose the dream-team of TT Matics and Quartix:
1. Specialists in Vehicle Tracking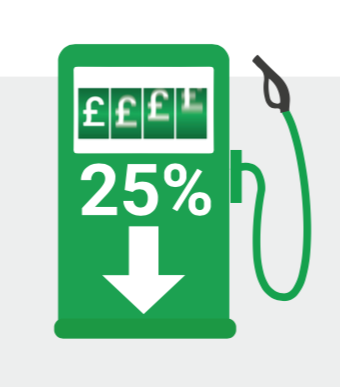 Fleet tracking for business is what we do and what we're known for.
We rely on customer loyalty and referral for much of our business, so we treat our customers fairly:
Other firms may have well-known brands (Tom-Tom or Verizon, for example) but their specialisms and primary concerns are elsewhere. We don't use overseas call centres, sorry Tom-Tom & Verizon. In fact, we don't use call centres at all, all our phone numbers are direct lines.
Our products are British, developed in the UK, for the British market initially.
2. Popular Choice
Quartix and Ram have traded for about the same time. However, through Quartix we have double the number of customers, which speaks for itself.
Our customers choose to stay with us for the long haul! In fact, the very 1st Quartix customer is still a user, nearly 20 years on.
Like us, others have good customer service and support. AMS, for example. Our units are British, though and have proven reliability.
3.      Cost-Effective
Watch out for additional, hidden costs! What we quote is all you have to pay with us. There are absolutely no hidden charges. We don't charge any admin/setup fees. We are completely honest and transparent in what we do. Compare that to Ram, AMS and others.
We don't auto-renew contracts. It's your choice if you want to stay with us. Unlike those that use inertia to sell their next year's business (like Navman, for example).
We're always honest and transparent in what we do.
See more business benefits in our blog, The Business Benefits of a Tracking System.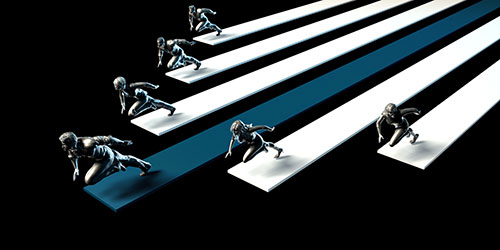 4.      The Small Print
Our minimum contractual term is 12 months; at Ram it's 36 months.
If you need to move a unit between vehicles, Ram will charge you over £100 for a single unit move. That's regardless of whether you do the unit move yourself or not. Not us. (you may want to move unit if you sell a vehicle, or it's involved in a crash).
No hidden extra costs, administration or setup fees with us. We can't say that about other companies.
5.      Financing Your Tracking
When you make monthly payments, they go direct to Quartix. Many others use finance companies as intermediaries. (Ram use 3rd party leasing arrangements, as do Verizon, AMS, and others)
If a tracking supplier uses a 3rd party leasing company, it means your financial relationship will be with the finance company not the tracking supplier. Tracking suppliers use this option to get your money upfront. If the tracking supplier ceased trading, you'll still have to pay the finance company for a service you won't be getting.
To sum up, we believe we have competitive advantage over our rivals in the key areas of most concern to our customers. These are being a specialist supplier of business vehicle tracking solutions, being established with a large customer base, operating in a fair and transparent way with regard to fees, contracts and payments. We encourage you to look around but do check out these key factors before making your choice. Then come to TT Matics!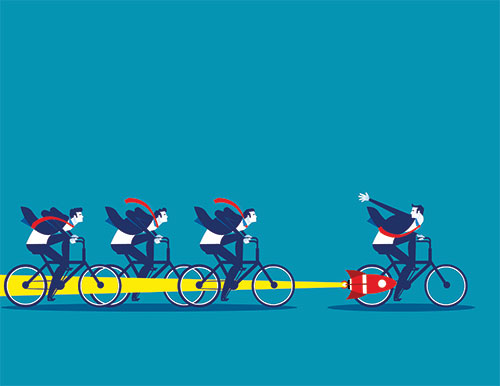 Search for Related Content
via Categories, Tags and the Search Bar.
Categories
Search